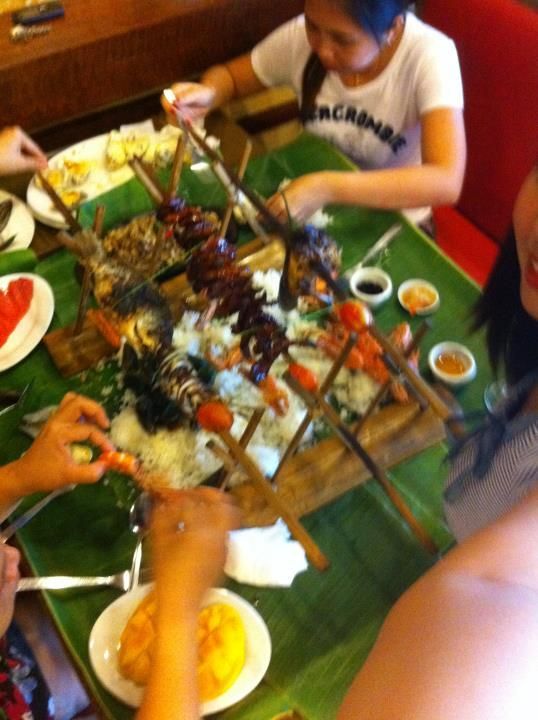 Firstly, sorry of the low quality photo. Because I haven't brought my iPhone when the time we ate here, Seafood Island, so I don't have a choice just to use the old Nokia phone of my dad, luckily though he got his phone with him.
Occasionally, we treat ourselves a feast where we can eat much until we full enough to get up the table and leave with a happy tummy on each of us. We gone several resto but eating in seafood island is the best because we can eat much plus there's a bunch of varieties of seafood to choose from that they can arrange for a boodle fight eating – which once we look forward as we eat here.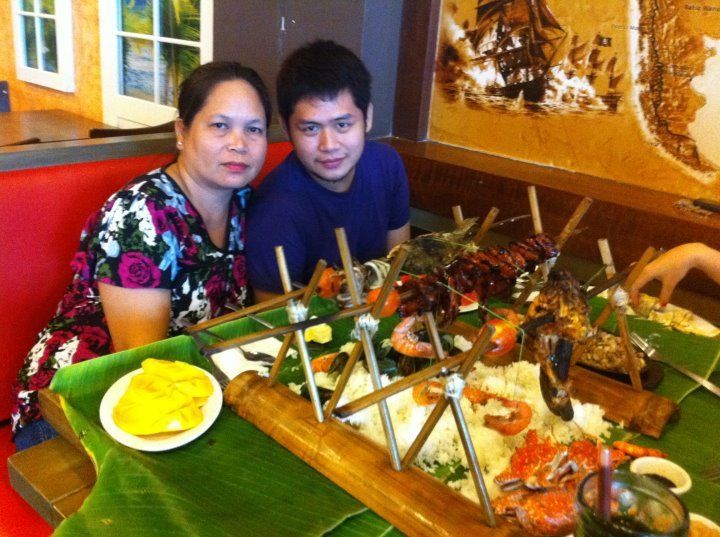 Other good thing eating at this resto is. You can use your bear hands, as you prefers it, on eating with no one can discriminate you and such because boodle fight eating is meant that way. hence, it's okay if you're fond of using bear hands on eating..
Overall, it is good and I can recommend it to everyone as they want to experience the different way of eating.