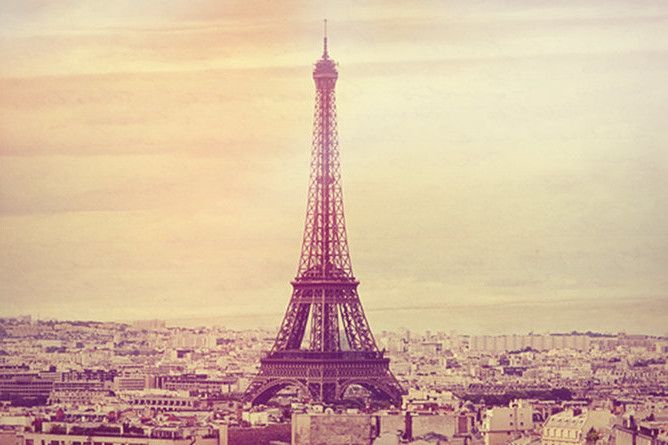 Home to the world's most romantic city, and renowned for its cuisine, culture, and contributions to history, France is a rich, stimulating country. Located just across the English Channel, France is one of the UK's nearest neighbours, and provides a fantastic holiday destination with a wealth of opportunities on offer. Whether you're into history or you prefer to take in local events and shows, or you love nothing more than getting active and exploring the landscape, France has something for everyone.
Famous France: Top destinations to visit during your stay
Known for its rolling countryside, stunning architecture, beautiful vineyards, dramatic coastline, and bright, vibrant cities, France is, visually, one of the most exciting places you're likely to visit, while its gourmet food, good wine, and incredibly artistic contributions ensure that you'll be kept entertained, no matter how long you stay. While everybody has heard of, and been inspired by Paris, the city of culture, art, and romance, there are numerous other destinations within France that are well worth a visit. Lyon, for example, is one of the most influential cities in the country's history and once a centre for political, economic, and cultural decisions that were felt right across Europe. A weekend is perhaps not long enough to experience everything that Lyon has to offer, but is certainly a good starting point! Other top destinations in France include Marseille, the country's second biggest city, Strasbourg, which sits on the France/Germany border, the Loire Valley, which is famed for its wine, and Bordeaux – for similar reasons – although Calais and the French Riviera are also well worth a visit.
Making the most of your visit to France
If you have plenty of time on your hands and can't decide where, or what, you'd most like to see, why not embark upon your own French road trip? The villages, towns, and cities that make up France are so diverse, and there is so much to see along the way, that taking to the road is one of the easiest, and most enjoyable, ways to immerse yourself in the culture and history of this beautiful country. Known as a centre of trade since its foundation in the first century BC, Lyon is often a popular starting, or finishing point for a French road trip, with Paris another brilliant city to consider. For those wishing to extend their trip further, Marseille is another destination you may wish to consider; driving from Paris to Marseille via Lyon, and back again, will enable you to explore so many different elements of France. In addition to planning the route you'll take, it is also important to consider the stop-offs you'll be making. Booking a hotel in France is typically easy, although you'll be spoiled for choice. Will you be staying in a new hotel every night, making each destination a mini-break of its own, or choosing just one or two main stop-offs? However you work it, it is essential to be prepared, leaving you free to enjoy your holiday.
Renowned and beloved for its cuisine, architectural history, culture, and lively arts events, France is one of the most popular holiday destinations for UK residents; after all, it's close enough to be seen from Kent on a clear day, and offers so much choice. Whether you're taking in the romance of Paris, exploring the rich heritage of Lyon, or up for something altogether different, be sure to plan your next French holiday thoroughly; you won't want to waste a moment.