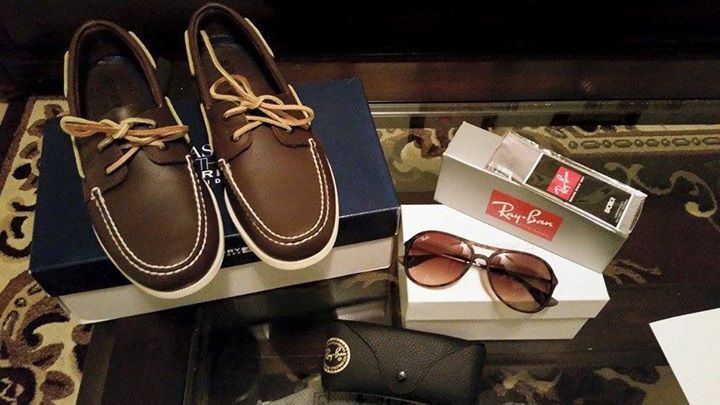 Really! I am so fortunate to have picked by these online shops and companies to collaborate with. Though my fashion sites aren't that well known over the search engine or to have these great amount of followers over my social channels, like other fashion bloggers do. I dunno, might they found my sites best fits on their brands that is why they're fond of working with me in some sponsorships neither in sorts of collaborations.
Recently, the one leading online shop in the US had contacted me and asked for collaboration. And I said yes – all I have to do with them was to post one promotional content for them over my site each month in exchange of items worth 200 USD per month. Which a great deal for me, since I am so much pleased to have some of their selling finds.
For this month, April. What Ive got was this top-sider shoes and one rayban sunglasses that are perfectly on this spring and summer season. Slip-on shoes are way comfortable when summer comes and they usually light to wear than to those kicks which we used to wear often. Also, the sunglasses is pretty fine. Because it can help your eyes to get protected from the sun rays to avoid any minor even major eye damage, this summer season..
By the way, the shop am currently working today was this called : EastDane.com where mostly high-end brands and labels were listed. You can check out their shop today and see for yourself on how great their each items were. Also, they do have another shop for women and its: Shopbop.com – where all the chic finds and in trend pieces are selling over. Go check the both shops today and buy off all the finds you need this summer season. 🙂